sponsored by
PROGRAM: initiative for art and architectural collaborations
Le Chamois de Messidor
Preston Scott Cohen, Paul Ekaitz, Larissa Fassler, Hadley+Maxwell, Antonia Hirsch, Darri Lorenzen, Michael Wesely, Philip Wiegard
image: Darri Lorenzen, The Unnamable Point of Being There, 2008
For the thirteen years between 1793 and 1805 of the French First Republic, months and days of the year were given new names. The period between October 22nd and November 20th became Brumaire, the month of fog. The fourth day of Floréal (April 20th - May 19th) was called Aubépine, the day of Hawthorn. In their attempt to systematize a relationship between the days of the year and the seasons, the politicians of the Revolution were unwittingly poetic – imbuing each day with a new lyrical richness. Le Chamois de Messidor, not only marks July 3rd (the opening of the exhibition), but also harkens the acrid sweet aromas of meadows and husbandry (chamois – or little goat), the pastoral images of tillage and harvest (messis).
Manmade systems, like measurements, are fluid and incomplete. To translate, transpose or convert affords what French Philosopher Paul Ricoeur called linguistic hospitality - or the expression of a new poetics generated by these processes of change. Translating allows for misreading. Conversion factors call precision into question. The foundations of objective authority that stabilize our pillars of rationality loosen, become pliable and perhaps fail when we venture to take an alternate look.
Translations shake the trust we have in our assumptions. Philip Wiegard's Opticart (2006), a reconstructed shopping cart that appears 3-dimensional from afar becomes flat upon approach. Similarly, Hadley+Maxwell display the breakdown in meaning, if not ideology, with their continuing transpositions of Sol Lewitt's Open Cube. From object, to text, to drawing, to digital model back to object, the artists' weaken modernism's supposed univocal conceit expressed by Lewitt's unbending logic: in the end, Hadley+Maxwell's cube looks bent, diminutive in size and unstable in form. Furthering a sense of ontological uncertainty, Larissa Fassler constructed a model of the Kottbusser Tor area in Berlin completely by eye; what appears to be an architect's model was built entirely from scalar estimations. One footstep, she decided, equals one centimeter on her model.
By unthinkably lengthening his camera's shutter speed upwards of 3 years, Michael Wesely shakes away the pretension that photographs capture any specific moment in time. Never in one place for long, people and cars disappear from the record; buildings erected during the exposure look like gauze; arcs of light in the sky trace the sun's changing path. Ultimately, there is a blurring of the ascribed value systems between the objective and subjective imaginations. Antonia Hirsch's Anthropometrics Vol. 1 (2004) sites the body as a source of 'colloquial' measurements – the performance of which results in idiosyncratic gestures that confuse our notions of standardized precision with traditional practices. Preston Scott Cohen's obsessive geometric projections and transformations embody a precision of form, yet the resulting spaces exude an abandoned, instinctive elegance.
Berlin's gargantuan Tempelhof Airport, once intended to be Hitler's gateway to Germania, is domesticated in Paul Ekaitz' wall installation. Organizing the plan of the airport into a decorative pattern, Ekaitz deflates the building's historical weight and incomprehensible size and transforms it into something quaint, like decorative wallpaper. A shift in meaning is as deft and casual as flipping a light switch. Darri Lorenzen, with a pair of sunglasses held in front of his camera lens, darkened a summer day, its heat, and its glare, into night.
please visit for more information:
programonline.de/messidor.html
--
PROGRAM: initiative for art+architectural collaborations
Invalidenstrasse 115, 10115 Berlin-Mitte
t. +49 (0)30 39 509318
programonline.de
PROGRAM: initiative for art and architectural collaborations
Berlin Daily 22.07.2018
Großstadtbilder
11:00 Uhr: Experten entschlüsseln Ihre alten Zeichnungen, Gemälde und Grafiken von Berlin
Museum Ephraim-Palais | Poststraße 16 | 10178 Berlin


Anzeige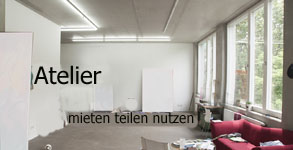 Anzeige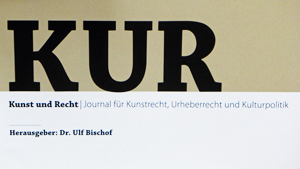 Anzeige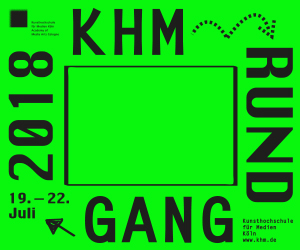 Anzeige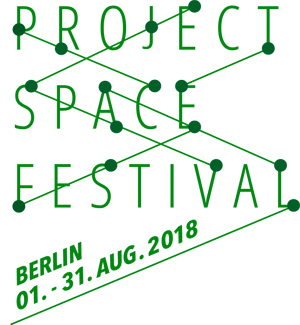 Anzeige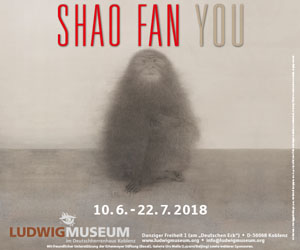 Anzeige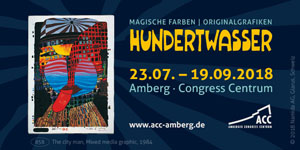 Anzeige Galerie Berlin



Stadtmuseum Berlin
Anzeige Galerie Berlin



Rumänisches Kulturinstitut Berlin
Anzeige Galerie Berlin



Haus am Kleistpark
Anzeige Galerie Berlin



Tschechisches Zentrum Berlin
Anzeige Galerie Berlin



Haus am Lützowplatz