sponsored by
Brutto gusto
BACK FROM WAR
Cathy Coez
Multi-talented French artist Cathy Coez´s ceramic work focusses on how compositional elements function and questions the medium itself. The clay (earthenware or porcelain) is tirelessly thrown. Hundreds of pieces, all different, are created one after the BLOG and sometimes from one anBLOG, inevitably creating formal families. This ability to take so much wealth from this generous substance fascinates the artist, as much as the variety of forms that we can observe in nature. Visiting the mineralogical section of the Museum für Naturkunde (natural history museum in Berlin) was her most recent moving experience : « I feel kind of hypnotized by the abundance, the constant creation of nature».
Her technique is particularly impressive given that she has only been doing it for two years. « Shapes seem to naturally emerge from between my fingers » says the artist. Her patience in accumulating the number of ceramics necessary to complete her projects, which are usually museum-sized, leaves a strong imprint on even the most well-informed viewer.
Cathy Coez´s works are most often organized geometrically : a circle, a disc, an ellipse or a square. They are made out of hundreds of pieces carefully thought out and thrown on a potter´s wheel. Hung on walls, they create three-dimensional drawings that the artist calls « Clay drawings ». Conceived through a computer vector drawing program, the overall organization of each work is thorough and methodical, each element placed with millimetric precision. The final shape of the work refuses any pointless references, rather it responds to a research into the aesthetics of purity and simplicity. This is also found in the creative process : « … throwing is drawing the character of a shape in space, setting its nature by concentrating on its volume, its proportions, its profile. » Make no mistake about this, what matters to the artist is that her works are not about sculpture, but about drawing. They are in three dimensions certainly, but always existing on a plane, on a vertical wall, like a painting. The titles are purely technical, for example "Clay drawing #15 Yellow fluoro 230". They simply remind the audience they are drawings. They function without narrative and convey the essential: the material, the chronological order of production, the color and the number of pieces that form the drawing. The diameter and the height of each thrown object is between half a centimeter and thirty centimeters. There is a hole behind each piece which allows the insertion of a nail and the work to be hanged on to a wall. The result? Magnificent universes, spaces of freedom and pleasure.
Each work operates like a system composed of fractions, of thrown fragments, little worlds in themselves. These complete entities, that we may think independent, truly belong to each BLOG like atomic molecules. "Through the concept of a segmented structure, a construction where each constituent is a part and the whole at the same time is made possible." Coez says. This method gives significance to every detail while revealing the complete cohesion of the work.
When we take a closer look at her work we discover a link between the sophisticated nature of the units and the monumental size of the whole, giving life to a sort of macrocosm/microcosm relationship.
It may seem strange, looking at her productivity, but Cathy Coez uses a process of elimination. She explains to us for example her relationship with color:" … in my previous silk-screen printing work I was looking for a very dense palette of colors, the richer the better, curiosity always taking me farther, but today it looks like it´s the opposite that matters to me: a purifying monochrome approach. I find it more relevant to create large compositions invading space with as little means as possible, to focus on what can´t be ignored, its substance. Passing time may be the cause of this change, making me feel like I need to reach the heart of things". In concrete terms her use of color borrows from classical glazing techniques, but can also be inspired by non-ceramic coloring materials. This gives the artist the opportunity to explore a much wider field of possibilities. It gives a variety of textures: from extremely shiny using glaze, to a matt or satin finish using spray-paint, that by contrast, intensifies the singularity of each work of art. In fact there is no way the artist would take the same path twice.
The devices used by Cathy Coez create a pluralistic reading of each "Clay drawing". The spectator can look frontally, from a distance, as he looks at a painting in its entirety. When he comes closer to it an inevitable metamorphosis happens and the comprehension takes anBLOG turn. Every moving part of a "Clay drawing" mechanism is visible and this exhilarating transparence works wonderfully. The mutation is almost magical.
To fully understand this work you need to take the time for a closer look. The clay is pushed to its boundaries. The figures´ variety is endless. Her approach to color provides the artist with a reason for untiringly discovering new techniques and to gather elements without inhibition. Cathy Coez inquisite approach in breaking new grounds will always amaze us. This attitude towards ceramic is unique. Cathy Coez´s aspiration is to offer her audience with an ecstatic encounter.
Brutto gusto
Torstrasse 175
D-10115 Berlin
T +49 (30) 3087 4646
M +49 160 905 806 46
Open: monday - saturday 10 a.m. - 6 p.m.
Brutto gusto
Berlin Daily 22.07.2018
Großstadtbilder
11:00 Uhr: Experten entschlüsseln Ihre alten Zeichnungen, Gemälde und Grafiken von Berlin
Museum Ephraim-Palais | Poststraße 16 | 10178 Berlin


Anzeige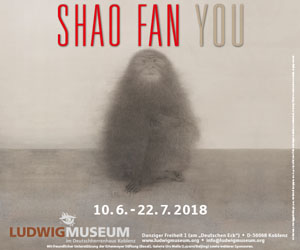 Anzeige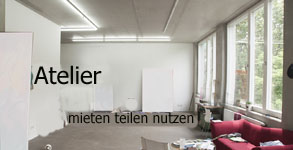 Anzeige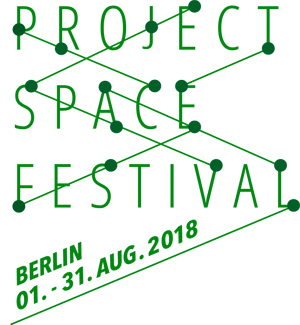 Anzeige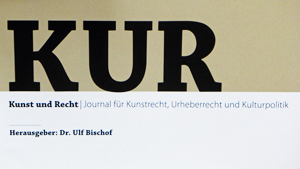 Anzeige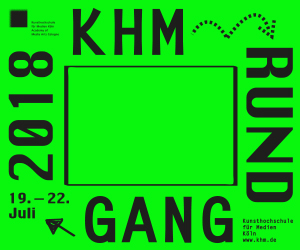 Anzeige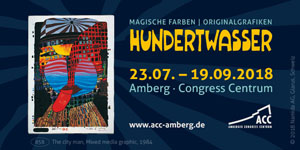 Anzeige Galerie Berlin



Galerie Parterre Berlin
Anzeige Galerie Berlin



Tschechisches Zentrum Berlin
Anzeige Galerie Berlin



Kommunale Galerie Berlin
Anzeige Galerie Berlin



Galerie Kuchling
Anzeige Galerie Berlin



Akademie der Künste / Pariser Platz