sponsored by
Galerie Schuster Berlin
o.T.
Eamon O´Kane
Abbildung: O'Kane: Eames Le Corbusier Remix, Acryl auf Leinwand, 2008
Zu unserer Ausstellungseröffnung am Samstag 05.09.2008 von 18 - 21 Uhr laden wir Sie herzlich ein. Der Künstler ist anwesend.
Wir freuen uns, Ihnen neue Arbeiten des irischen Künstlers Eamon O'Kane zeigen zu können!
Eamon O´Kane (* 1974 in Belfast) ist einer der Künstler, mit denen die Galerie Schuster bereits seit mehreren Jahren sehr erfolgreich zusammenarbeitet. Er ist mittlerweile seit fast 15 Jahren in internationalen Ausstellungen vertreten und wurde mit zahlreichen Preisen ausgezeichnet. Kürzlich erhielt er den EV + A Preis, kuratiert von Dan Cameron, dem Senior Kurator des New Museum of Contemporary Art in New York. Als Gewinner des berühmten Rome Stipendiums im Jahr 2006 lebte und arbeitete er für sechs Monate in Rom.
Arbeiten von O´Kane befinden sich in einer Vielzahl öffentlicher und privater Sammlungen (u. a. Deutsche Bank, Sammlung Frieder Burda, The Bank of Ireland, Unibank Denmark, Belfast City Council…).
Seine Bilder schauen auf und hinter Fassaden, z. B. von Wohnhäusern, Ateliers oder Museen. Oft, indem er sie ganz genau beobachtet, ja: seziert. Was sind die Versprechungen, die sie machen? Was für Erwartungen werden durch die äußere Gestaltung geweckt, wie wirkt "Natur" innerhalb dieser Inszenierungen? Es sind häufig Reflexionen der Kunst über die Kunst, und die Mechanismen in der Kunstwelt.
In der Ausstellung werden vor allem Arbeiten aus der Serie "Ideal Studio" zu sehen sein.
Meditations On An Ideal Home (Galerie Schuster, Berlin, Germany)
In this new series of paintings Eamon O'Kane considers ideas of a perfect home surrounded by a perfect environment for living. In the paintings the artist imagines an architectural utopia where life and the production of art coexist in perfect harmony.
O'Kane constructs paintings of seminal buildings from the history of architecture and imagines them situated within the grounds of his parents house in rural Ireland. The imagined utopia ends up a type of dysfunctional architectural theme park where the overload results in dystopia. The paintings also include remixes of buildings by famous modernist architects where O'Kane creates new surreal architecture from multiple buildings.
The paintings are installed in the main gallery space whilst and installation work which resembles an architect/designers studio is situated in the backspace. The drawings in this installation include fictional buildings invented by the artist as well as merging existing buildings from many styles and periods from the classical to the modern. The piece also includes photographic works, which combine different styles of architecture, interior design and furniture design. For example a Barcelona stool by Mies Van De Rohe is merged with an Arne Jacobsen egg chair to create a new hybrid object. These items lose their functional role and take on a new surreal sculptural quality.
For reference about the tour:
Case Histories by Eamon O'Kane – Project Details:
The Case Histories touring project will examine the construction of history within society using references to nature and how mankind attempts to mediate it through intervention. Employing a documentary historian perspective, the project will explore systems of archiving history and how the man made interacts with the natural. The tour, through four English regions (with two international exhibitions taking place in New York and Berlin), will consist of new work developed in relation to each venue. There is also an environmental and recycling theme inherent in the tour, where artworks are turned into new works that evolve through each exhibition – alongside untouched works that will also tour to each venue.
The following are descriptions of the content of the proposed commissions for Rugby Art Gallery and Museum; the Economist Plaza in London; Rare Gallery in New York; Galerie Schuster + Galerie Schuster Photo in Berlin; Plan 9 in Bristol and ArtSway in the New Forest.
Ausstellungsdauer: 05.09. – 25.10.2008, Di-Sa 14-19 Uhr und nach Vereinbarung.
Ort: Galerie Schuster Berlin
Heidestraße 46
10557 Berlin
Tel. (030) 323042 – 00
Fax (0) 30 323042 - 01
Galerie Schuster Berlin
Berlin Daily 23.06.2018
Koloniales Erbe / Colonial Repercussions
23.+24.6.: Symposium III "Planetarische Utopien – Hoffnung, Sehnsucht, Fantasien in einer post-kolonialen Welt", Akademie der Künste, Pariser Platz 4, 10117 Berlin

Anzeige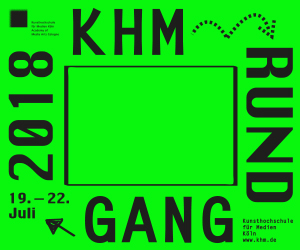 Anzeige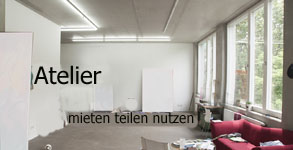 Anzeige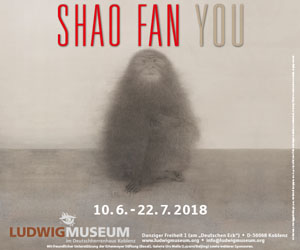 Anzeige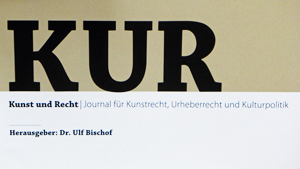 Anzeige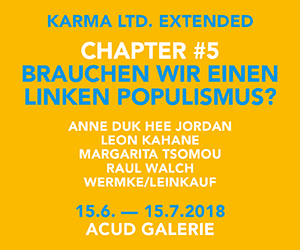 Anzeige Galerie Berlin



Schwartzsche Villa
Anzeige Galerie Berlin



Kunsthochschule Berlin-Weißensee
Anzeige Galerie Berlin



Alfred Ehrhardt Stiftung
Anzeige Galerie Berlin



museum FLUXUS+
Anzeige Galerie Berlin



Galerie Parterre Berlin